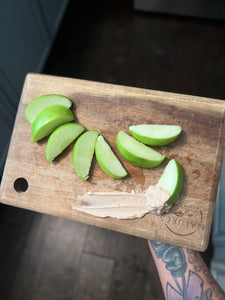 Protein dip
22g of protein per serving! 
Only 4 ingredients needed.
Make it in under 5 minutes! 

• 1/3 cup greek yogurt. I used vanilla, you can use plain. 
• 2 tablespoons of natural peanut butter or your choice. 
• 1 tablespoon of raw honey. 

• cinnamon to your liking. 


mix all ingredients together and enjoy! 
---