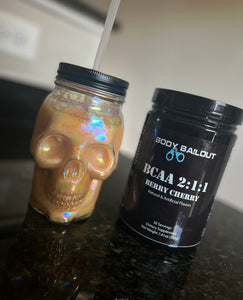 Flintstone push up flavored smoothie with BCAA!
Yes, it really does taste like a flintstone push up!! 
Bring back your childhood with this great tasting smoothie. 
Ingredients 
• I cup of frozen fruit. (strawberries, pineapples, peaches and mangoes.) 
• 8 oz of pineapple orange juice. (I used Kroger brand.)
• 1 scoop of Body Bailout Berry Cherry BCAA powder. 


Mix all ingredients in a blender until smooth. 


Enjoy! 
---