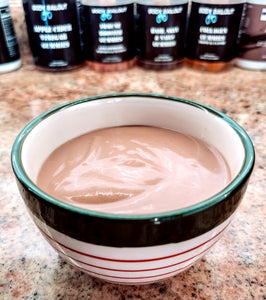 Chocolate Collagen Pudding
This chocolate pudding is AMAZING! It is sugar-free, keto-friendly, and loaded with good-for-you ingredients. Skip the junk-filled snack pack pudding at the grocery store. If you're a pudding lover, this is a MUST TRY!! 
Ingredients:
10 hard boiled eggs, peeled
1 (14 oz) can coconut milk
1/4 cup Swerve confectioners
1 tbsp cocoa powder
4 scoops of Body Bailout Chocolate Collagen Plus powder
2 tsp vanilla extract
1/8 tsp himalayan salt
Directions:
Place all ingredients into a blender and puree until very very smooth
Taste and adjust sweetness to your liking (add in more Swerve if not sweet enough)
Place in the fridge in an airtight container for up to 4 days
Makes five 1/2 cup servings.
Note:  You can make collagen pudding pops with this, too! Just place the mixture into ice pop molds and freeze until set (about 8 hours overnight)
---